What we can source for you
Size & Price Subject to Availability
Southern Rock Lobster
Tasmania, South Australia & Western Australia
(Jasus edwardsii) are found in the coastal waters of Tasmania, South Australia and Western Australia. They are the favoured by our Chinese clients for their sweetness and yield.
Eastern Rock Lobster
New South Wales, Victoria, South Australia & Tasmania
(Sagamariasus verreauxi) are mostly found on the east coast of NSW. They have a delicate flavour with versatile uses.
Pipis
New South Wales & South Australian
(Donax deltoids) Hand-harvested from the intertidal zone of sandy beaches with good surf, mainly south from the NSW/Queensland border to the beginning of the Great Australian Bight in SA.
Mud Crab
New South Wales, North Queensland & Darwin
(Scylla serrata) are available wild-caught. They are caught in pots, drop nets and dillies in NSW, far North Queensland and Darwin.
Spanner Crab
New South Wales & Western Australia
(Ranina ranina) are found around most of the Australian coast from NSW north to southern WA, they are caught commercially, mainly using dillies, but also are a bycatch of Prawn trawling, off southern Queensland and northern NSW.
King Crab
South Australia
(Pseudocarcinus gigas) are found on the muddy rocky bottom waters of the Southern Australian ocean. They are caught in traps and are prized for their deep-sea taste and texture.
Western Rock Lobster
Perth & Geraldton
(Panulirus Cygnus) are a temperate species, only found on the continental shelf off the coast, with most living between Perth and Geraldton.
Blacklip Abalone
New South Wales & South Australia
(Haliotis rubra) is the most common species in NSW, Victoria and Tasmania and is found from Ceduna (South Australia) to Ballina (NSW). Our black lip abalone is from NSW and South Australia.
Greenlip Abalone
South Australia & Tasmania
Haliotis laevigata, common name the smooth Australian abalone or greenlip abalone or whitened ear shell, is a species of sea snail, a marine gastropod mollusk in the family Haliotidae, the abalones.
Sea Urchin
New South Wales & South Coast Sea
Different species of sea urchin from NSW and South Australia are available live throughout the year.
Marron
Western Australia & South Australia
(Cherax cainii) are found in the southwest of Western Australia & South Australia. west of Western Australia and South Australia. Our marron are farmed in the Southern Forest region of Western Australia.
Moreton Bay Bug
New South Wales & Western Australia
Found on muddy or sandy bottoms at 10-60m, north from northern NSW to Shark Bay in WA, though caught primarily between Cairns and Bundaberg as bycatch of Prawn and Scallop fisheries.
Oysters
Sydney Rock Oyster & Pacific Oyster
The Sydney Rock Oyster (Saccostrea glomerate) are native to NSW and have a distinct briny rich mineral flavor 3-4 years to mature.
The Pacific Oyster (Crassostrea gigas) was introduced from Japan and are faster growers with a creamy and sweet flavour.
Want to order some fresh seafood delivered to your home?
We partnered with Executive Chefs Dan Hong & Jordan Toft, to create videos showing the different types of seafood, how easy it is to prepare them & how to create some incredible dishes at home.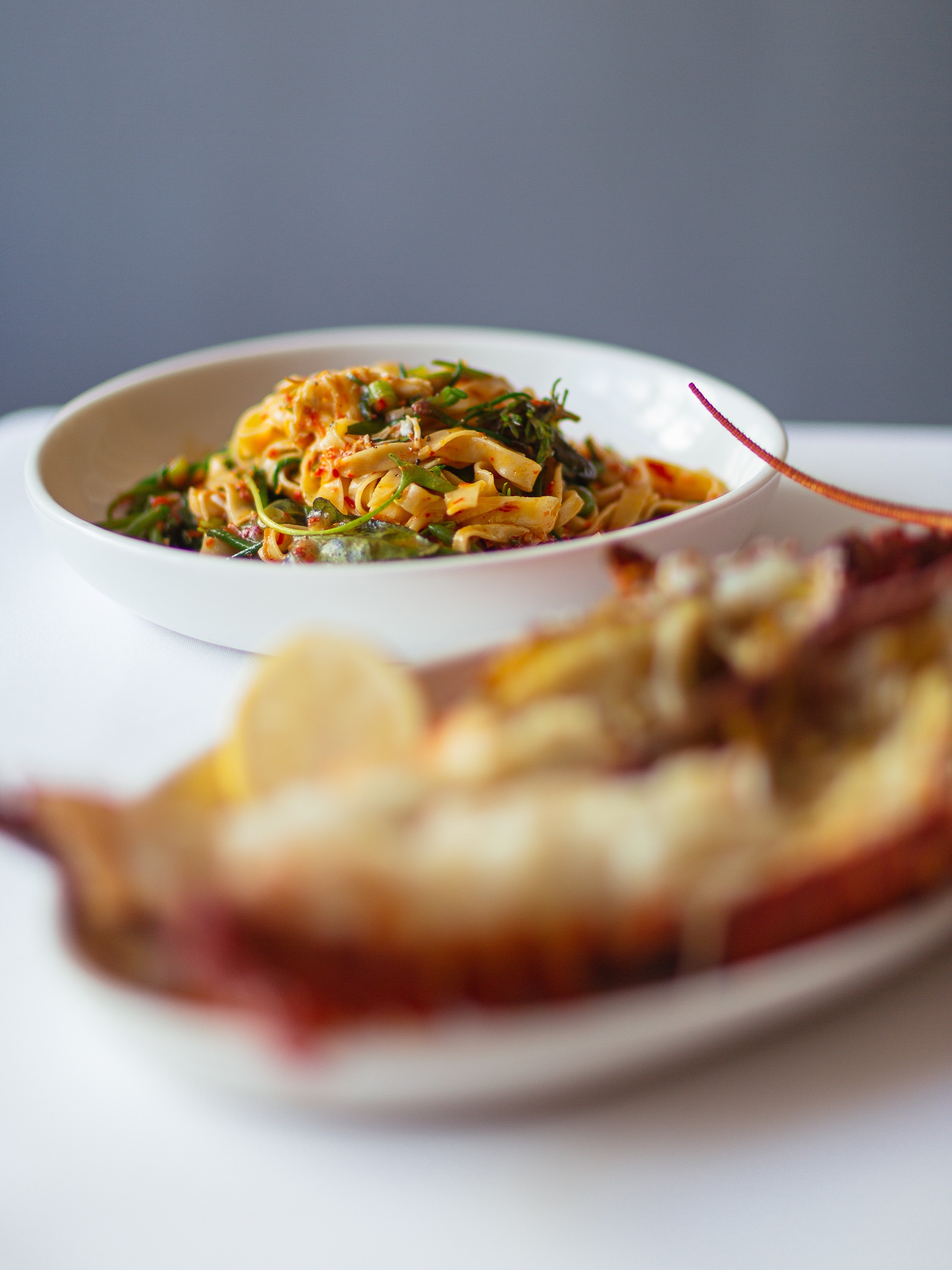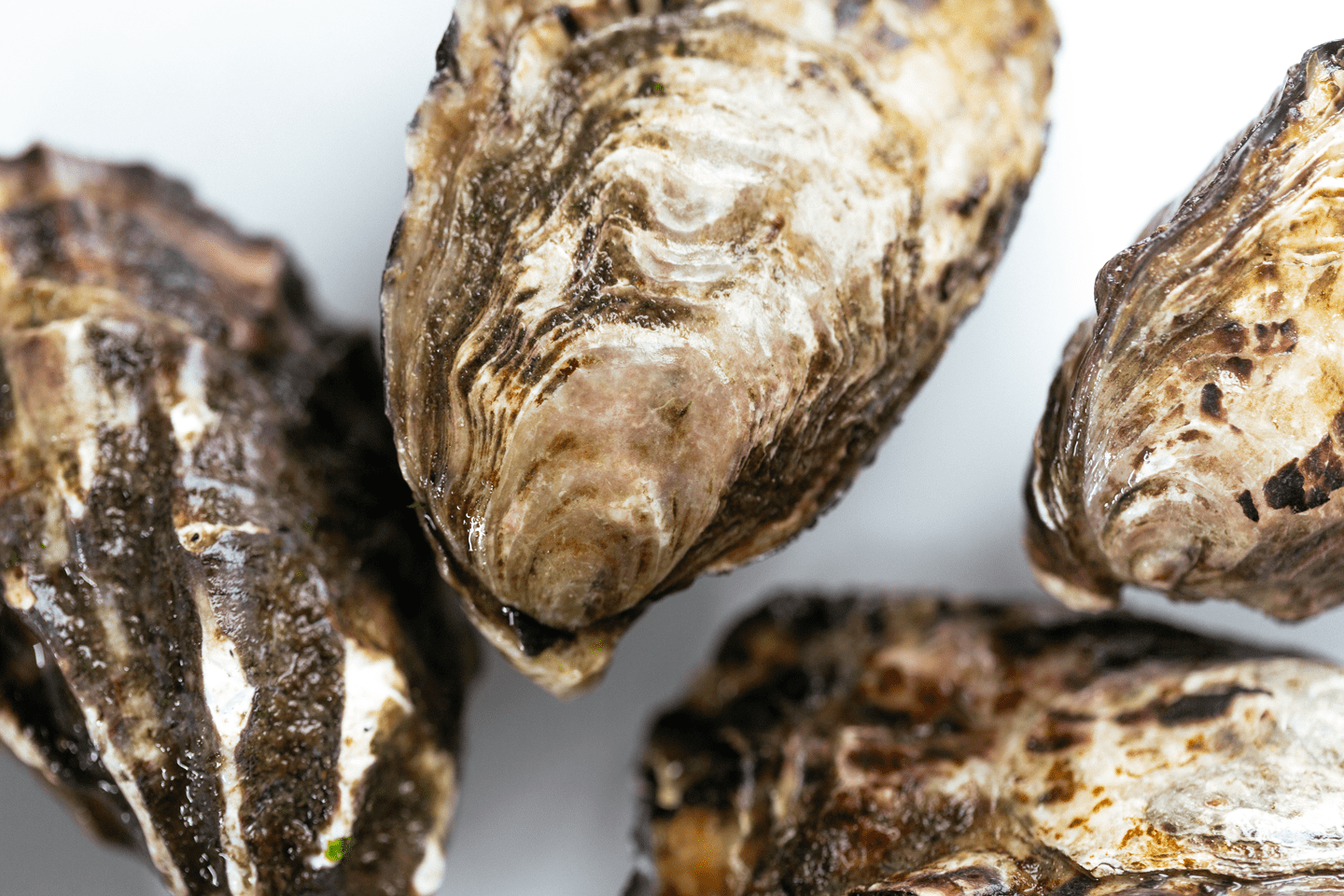 Behind-The-Scenes At Sydney's Fish Market With Red Claw Seafood
Restaurants by fish markets serve the freshest catch, right? Maybe. So they're the best, right? Not necessarily.
Red Claw Seafood wants to change how you think about fresh fish. Based in Sydney, the company is owned by husband-and-wife team Richard and Thuy Pinson.
They started the company as a side project while working desk jobs in Tasmania. "I went to university with guys involved in seafood and spent a lot of time in Sydney buying seafood," comments Richard. "It occurred to me that companies were sending all the really good stuff to China and not very much good stock was going Sydney."
So they decided to change how seafood gets sold.